The WordPress content management system offers a huge number of
free templates and extensions
. What if you don't find a suitable free template and don't want to spend money on creating a customized template with a programmer? The solution is offered in the form of selection and purchase of a paid template. No worries. Most of the paid templates are not expensive, you can cope with their settings quite easily and their authors will be happy to help you with any customized adjustments. How to choose a professional template?
You have installed WordPress and now you are facing another important step - it is how your website will look and what features it will offer. Here are some clues for decision making.
The template should be in one line with theme of the site
What purpose will your website serve? This question is important not only for users but also for search engines. The purpose of the website and its quality is one of the factors that is being considered by the search engine SEO. If you have a blog, this one should provide interesting content and be readable and clear. In the case of an e-shop, the site should allow convenient purchase and its structure (content and button layout). It is now clear that the online store will look different than an online magazine. Therefore, select templates from the beginning according to the purpose for which the site will serve.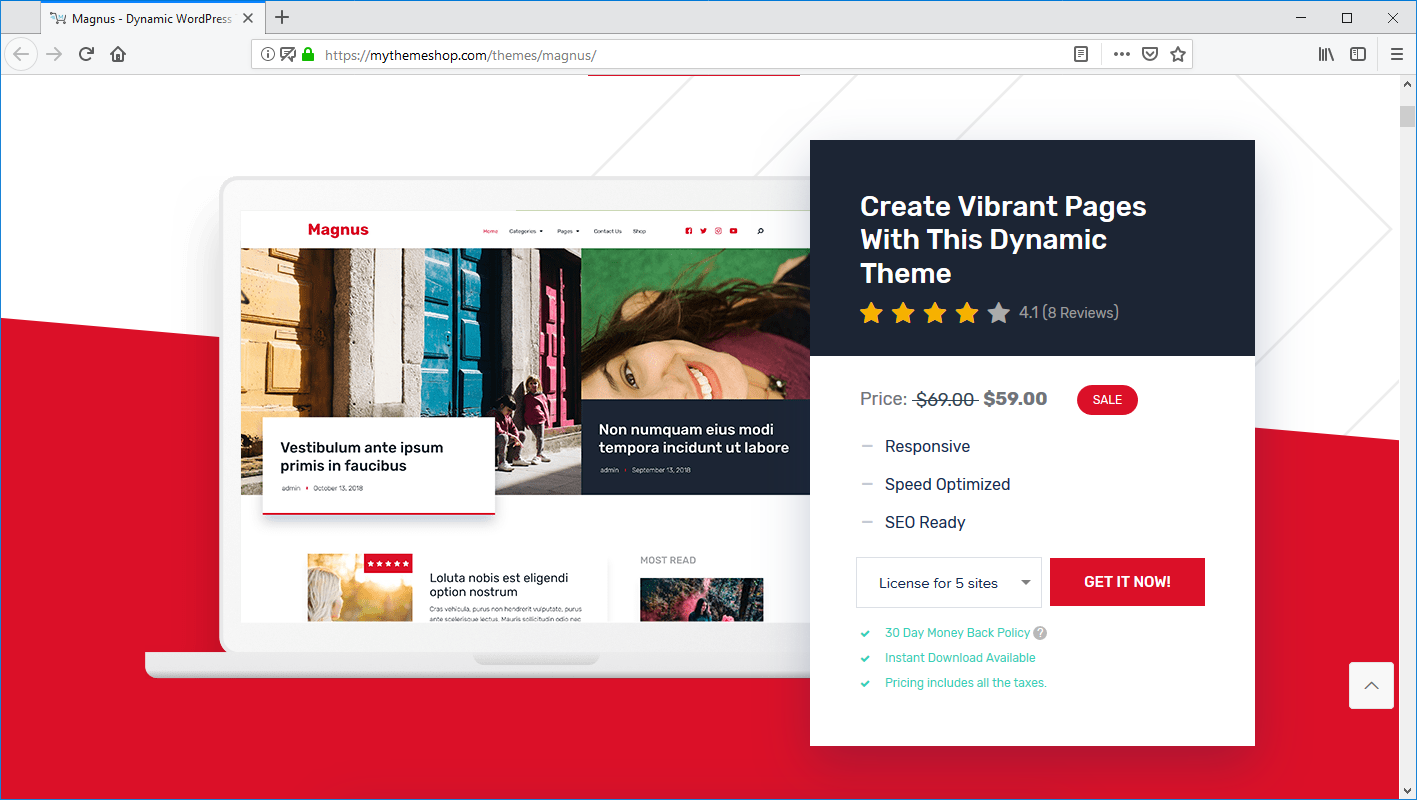 Premium templates are available that have more designs and scenarios (magazine, e-shop, blog, corporate website). The template is directly optimized for specific use. Once installed, you can choose the layout and design you prefer. Some templates are for one specific scenario only - e.g. to create a real estate presentation or online magazine. The WordPress community is really wide. There should not be any problem with the variability of template selection.
Selecting a template by features
Are you planning to run an online store? Focus on templates that are compatible with the WooCommerce e-shop plugin. You will save a lot of worries and expenses associated with eventually looking for a programmer to tailor your template to you. When choosing templates, you will find it useful to speak some English, with which template selection will be easier.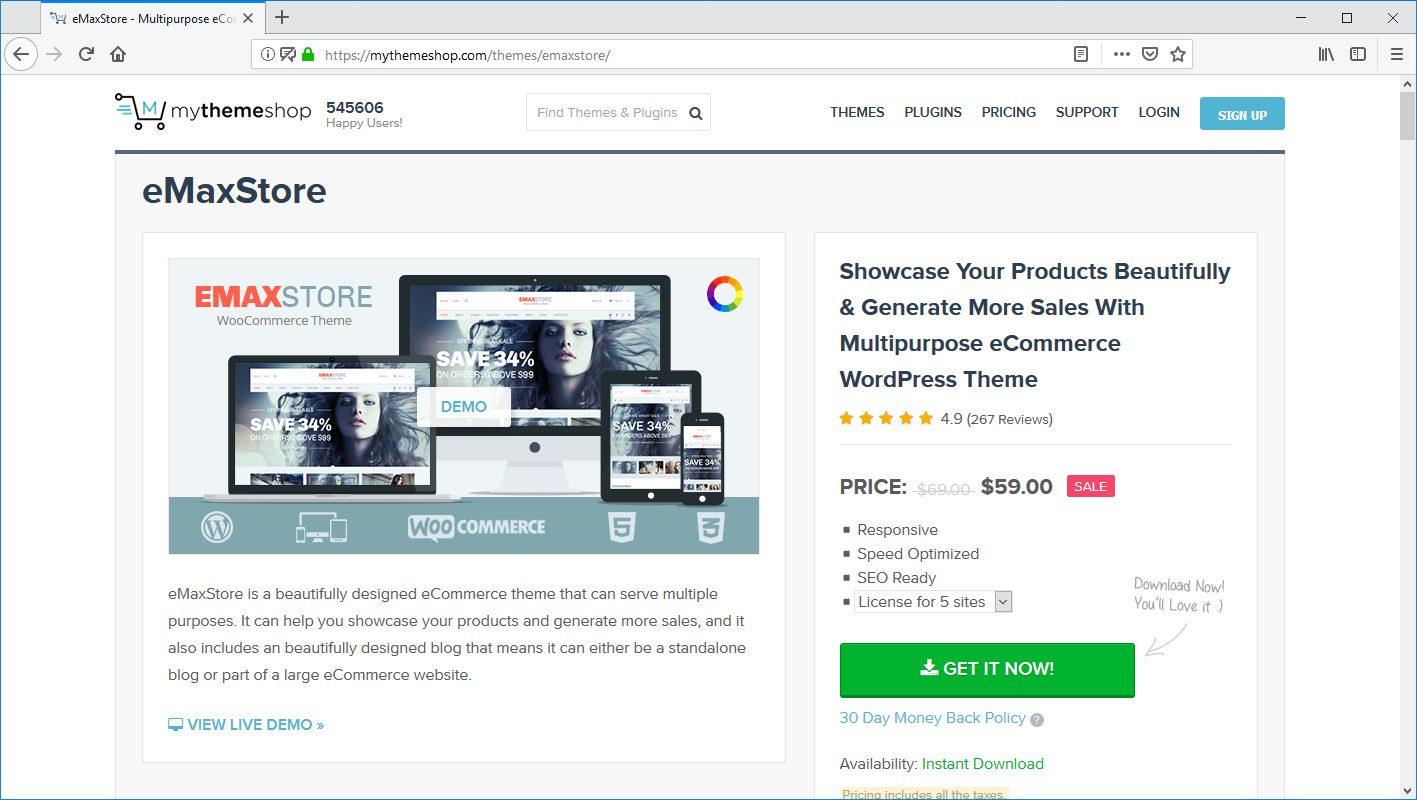 You will find premium WordPress templates on these sites:
MyThemeShop – contains over 150 templates and add-ons from specific creators with a sophisticated setup and editing system
Theme Forest – offers thousands of templates from different developers with different quality
How to search? If you are looking for a template for a business site, focus on terms like "business" and "company." The ideal search term you enter into the search engine will be "WordPress business template".
The real estate agency would use the phrase "real estate template" in the search example. The result of the search would be a template containing a property catalog function with the ability to search and sort the property results.
The event planning culture center needs a sophisticated calendar integrated directly in the template. Suitable search terms will be "WordPress event page template", where the results in the first positions display templates with an integrated calendar.
How much do WordPress templates cost? Professional templates are affordable, look at user feedback
The paid WordPress templates will usually cost you tens of euros. Popular templates reviewed by thousands of users are available from approximately EUR 15 to EUR 60 (prices are mostly in USD).
What to watch out for? Track the length of support from creators and license limitations - how many pages you can use and pay particular attention to user ratings. A user review is a great way to take a picture of the satisfaction of other users with a specific template and know about the quality of the template before you buy it. Developer support and the ability to download a new version of the purchased template is most often a year after the license is purchased.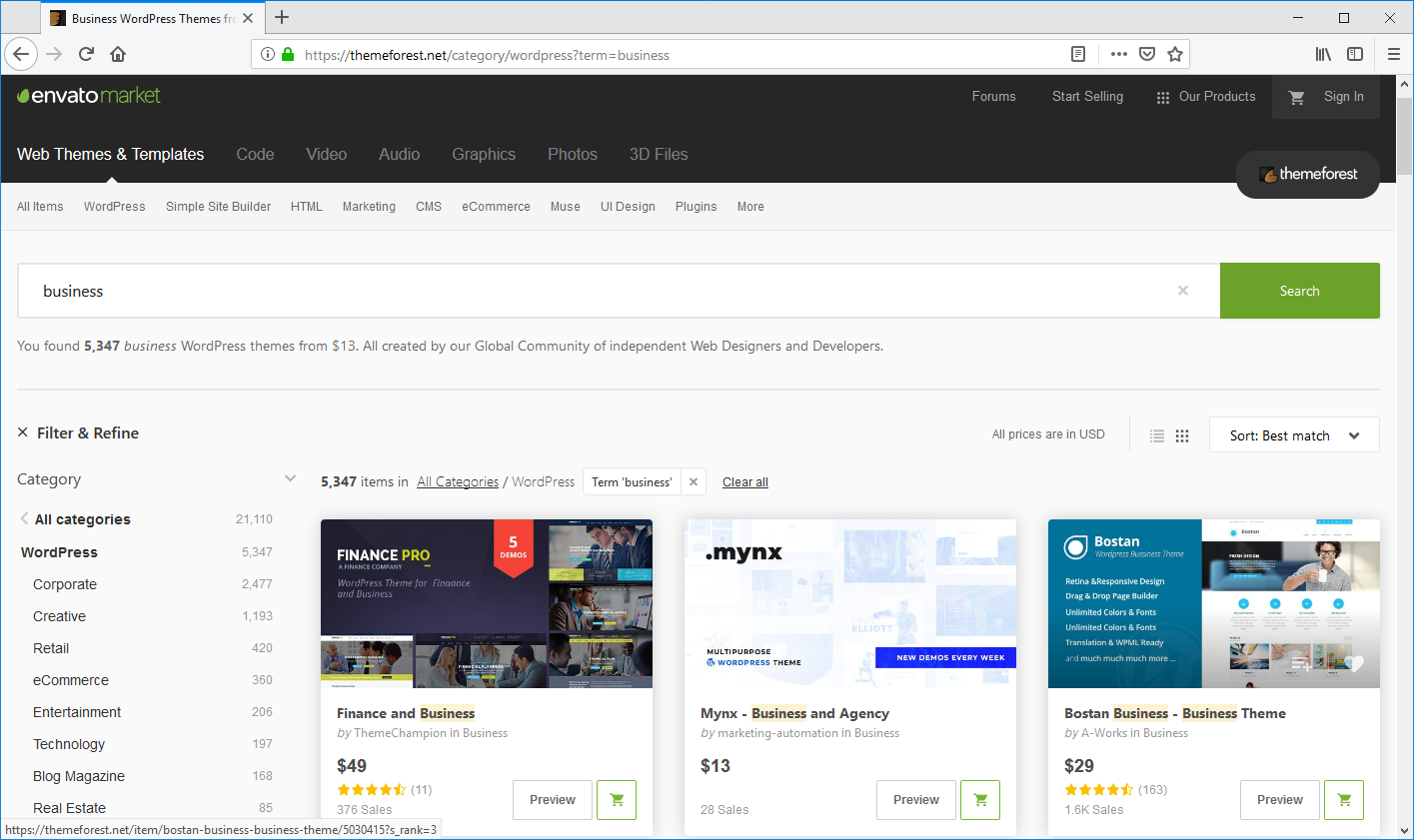 Naturally, you will find both cheaper and more expensive templates in the selection. If they have a good rating and the template matches what you need, buy it. Again, higher prices do not mean higher quality. Also see any discounts that catalogs offer. With luck, your template will be in a special offer.
Professional WordPress templates and easy setup
There are several groups of developers, whose templates are not only tuned but also redesigned to be easy to edit for end users. Using them, you can easily create a website without the need for programming.
Professional WordPress templates from developers from MyThemeShop have a good reputation due to easy template editing. The creators were keen to make their templates stand out with a simple, easy-to-use website editing interface. The price of their templates is favorable. Those who create active sites will certainly appreciate the ability to purchase all developer templates as part of an annual subscription for a reasonable fee. You can also purchase individual templates with a price in EUR. The advantage is that all MTS templates sold have identical administration and are easy to set up.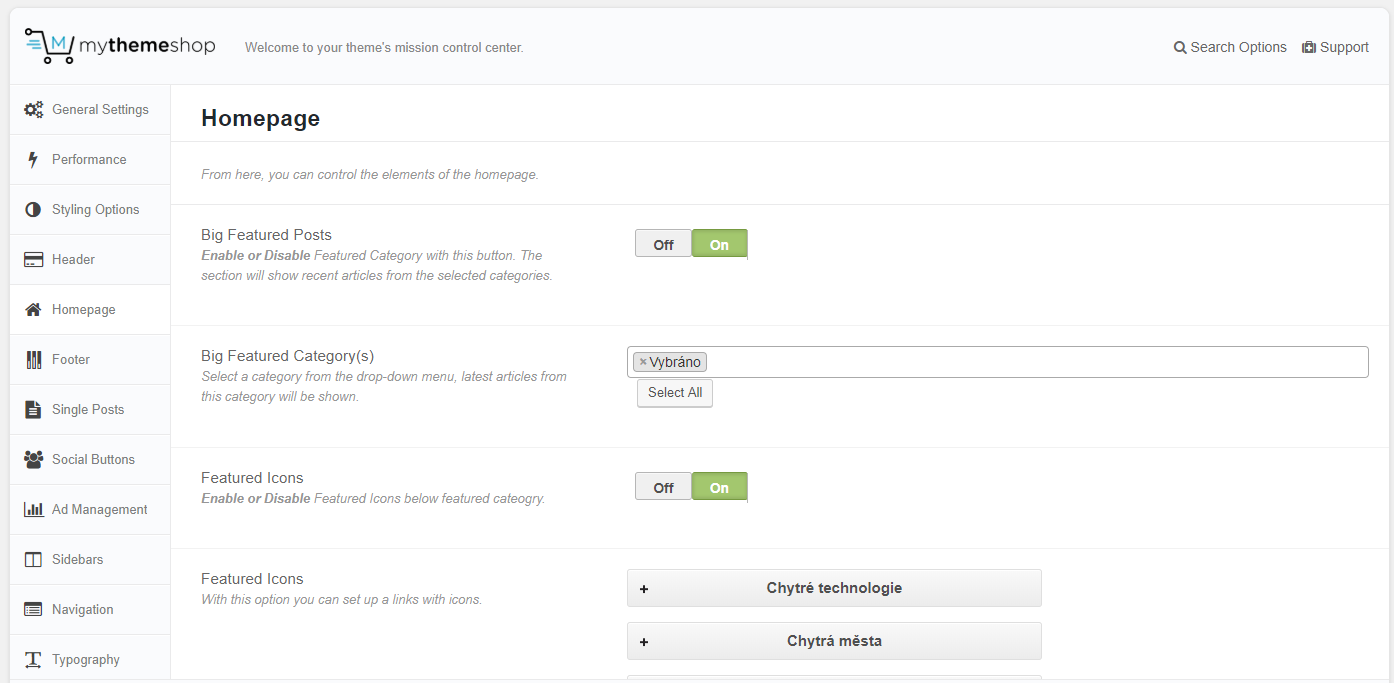 Beware of templates that have a nice look, but their setup is far from easy. Bet on personal experience - it's a good idea to click through any site demo versions (if available). It is recommended that you view user ratings.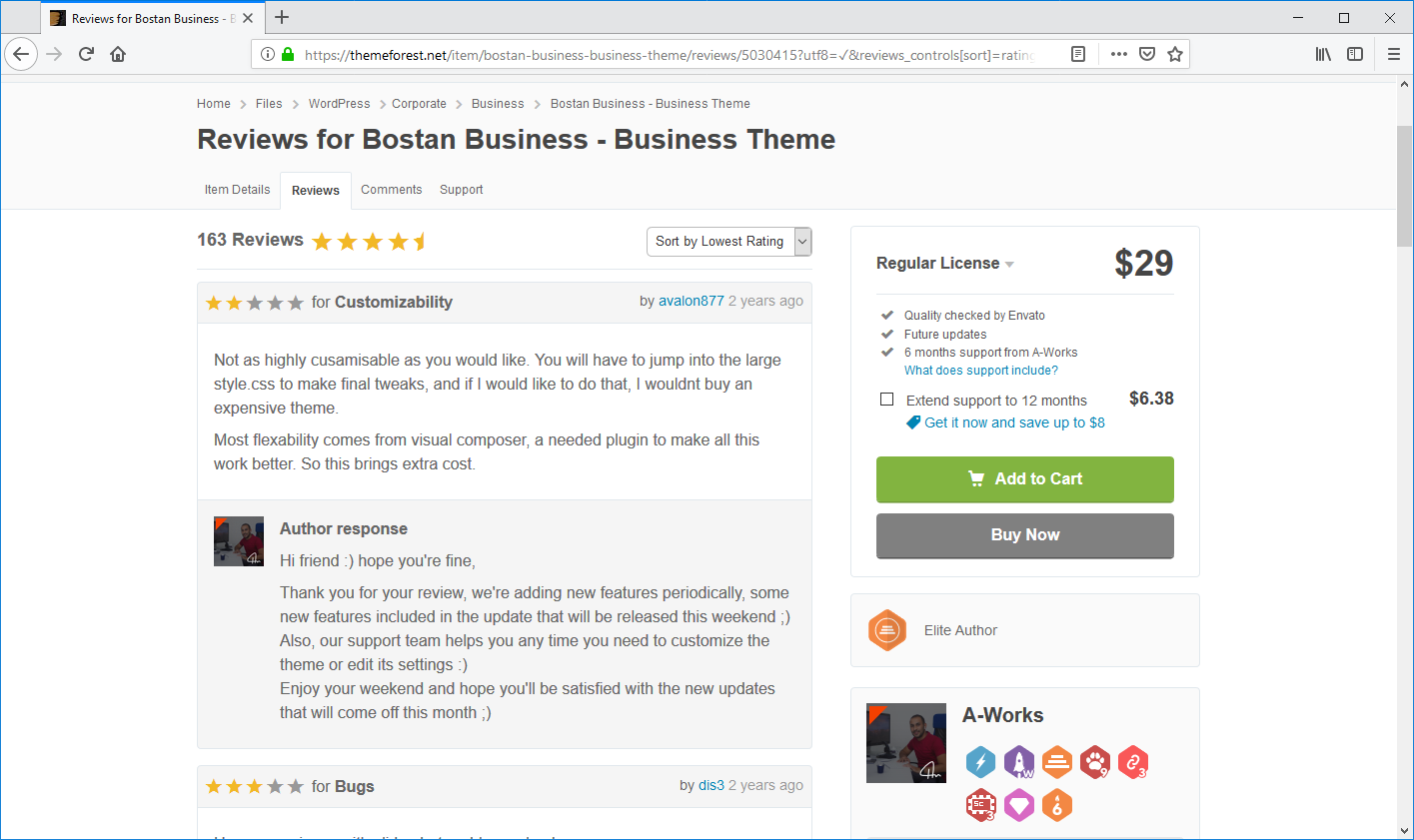 It is worth mentioning Envato Market and their Theme Forest. It is a marketplace with templates and add-ons (not only) for WordPress. No specific developers are to be found after Envato Market. It is just an online marketplace or a big online store with thousands of different templates and extensions. Popular and widespread are e.g. Avada, X Theme and Enfold.
Templates from various creators are offered on Theme Forest. Therefore, different quality and setting methods are to be expected. When choosing, focus on filtering by popularity and and pay attention to a very helpful tool - that is user ratings.